ABOUT US
Jobson Consulting Inc. provides professional, experienced, general contracting and project management services to both private and public sector clients. We specialize in:
Remote workforce accommodation (modular camps)
Water & sewer treatment plants and distribution systems
Fuel systems, both above and below ground
High voltage and standby electrical systems
Pre-engineered steel and standard wood frame buildings
Structural concrete
Marine work
Road and parking lot construction
Earth and rock excavation projects
Jobson Consulting Inc. is fully insured, bonded and in good standing with WSIB and CRA Canada.
As the founder of Jobson Consulting, Trent Jobson brings over thirty years' experience in the construction industry as an estimator, project manager, site supervisor, inspector and contract administrator. His experience in both the sales and operations side of the construction business allows him the unique ability to quickly seek out solutions that are viable from both the standpoint of functionality and cost. Throughout his career Trent has established and maintained a large network of associates including: public sector administrators, engineers, consultants, contractors and suppliers.
Trent would be pleased to discuss your next project with you.
Jobson Consulting inc.
(705) 645-7999 • info@jobson.ca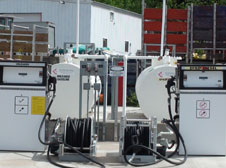 Project Management Expertise
With more than 30 years' in the construction industry we have experience in all aspects of the construction process, from conception to final commissioning.

All Contents © Jobson Consulting Inc. All Rights Reserved Worldwide
Produced by CREATIVE ONE®